Emergency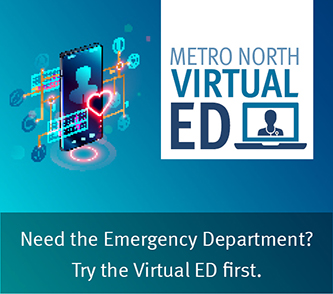 Our Emergency Department (ED) at Caboolture Hospital is a busy emergency unit in south east Queensland, treating patients from the local community and the Sunshine Coast. We operate 24 hours a day, providing specialised care to adult patients and children with a serious illness or injury.
More than 56,000 patients visit the ED a year including over 11,000 paediatric cases. Around 11,000 patients are admitted to the hospital from the Emergency Department annually and around 8,000 patients are admitted to the Emergency Short Stay Unit.
Our services
We provide emergency medical services to patients needing urgent care for a wide range of conditions.
During your time in ED, you may meet and be cared for by a variety of experienced staff in emergency medicine. Our ED team includes doctors, nurses, technicians, patient support assistants and allied health staff including physiotherapists and social workers.
How to access this service
You can directly access this service.
What to bring
Your Medicare card
Private health insurance card (if you have one)
Health Care Card and/or concession card (if you have one)
Current medications (prescription, over the counter and herbal medicine)
Relevant x-rays, scans or any other test results or reports
Glasses, hearing and mobility aids
When you arrive
On arrival, your symptoms will be assessed by an experienced emergency nurse and triaged in order of priority. You will be seen as soon as possible. Sometimes other patients may have more serious injuries or illnesses and may be seen before you. If your condition worsens, please let the triage nurse know.
Discharge and follow up care
When you are discharged, you may be given referrals to a specialist, information or scripts for medication. With your permission, your doctor may be contacted for further treatment outside of hospital.
Frequently asked questions
Appropriate behaviour
The safety of our staff and patients is top priority. In accordance with Queensland Health policy, we do not tolerate any form of aggressive or abusive behaviour. Any audio or visual recording without permission is strictly prohibited.
Research in ED
Research into ways to improve the health and healthcare of Queenslanders is a priority in the Emergency Department. You may be asked if you would like to participate in research.
Contact us
Location: Ground floor, Main Building, Caboolture Hospital
Phone: (07) 5433 8888

Need help outside hours?
For non-urgent medical issues call 13 HEALTH (13 43 25 84) or visit your GP.
In an emergency call 000.
Refer a patient
GPs and specialists in the community and in other hospitals can refer a patient by calling the emergency physician "on the floor" via hospital switch on (07) 5433 8888.
Resources