QLD Trauma Symposium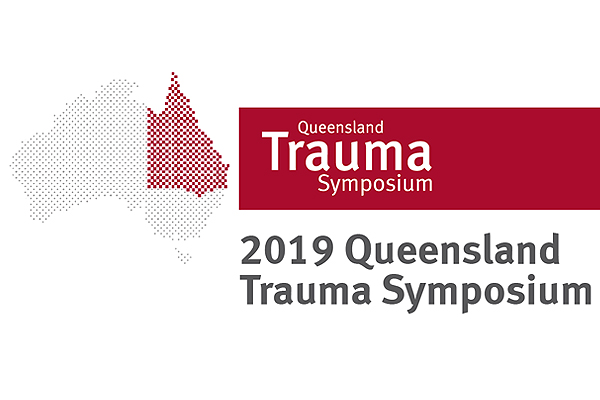 The Royal Brisbane and Women's Hospital Trauma Service hosted the 10th Queensland Trauma Symposium on Thursday 21st and Friday 22nd February 2019 at the RBWH Education Centre.
The 2-day event included a range of multidisciplinary pre-conference workshops on Thursday covering various aspects of trauma care, followed by Symposium proper on Friday.
The workshops – Complex Trauma Care Nursing Workshop (CTCNW) and Trauma, Radiology and Emergency Workshop (TREW) were facilitated by RBWH Trauma Service medical and nursing staff (both past and present) and invited guests. Both workshops were a sell-out and have received excellent feedback.
For the second year, the RBWH Trauma Service has partnered with the Health Disaster Management Unit (HDMU) to host the Bombs, Blasts and Bullets Workshop. Successfully conducted in Western Australia for several years, this workshop reviews the risk, threat and specific vulnerability to large scale emergencies, as well as the clinical management of casualties with injuries relating to these events. This workshop was very popular across a range of specialties/departments and has received excellent feedback.
Thursday evening showcased the annual Royal Brisbane and Women's Hospital Kenneth Jamieson Lecture. The Hon. Dr Anthony Lynham delivered the 2019 lecture, which truly honoured the work of Kenneth Jamieson and highlighted Dr Lynham's passion for injury prevention.
The Symposium proper on Friday was a sell-out event with over 300 delegates, speakers and sponsors attending. Some of the highlights of the day included:
The Opening Address by Mr Curtis McGrath OAM, an Army veteran and Paralympian who told his story of Triumph from Tragedy which demonstrated his determination, positive attitude and courage, captivating and inspiring the audience.
The Cliff Pollard Lecture, presented by Major General Paul Alexander AO (Retd), Professor Gerry Fitzgerald and Professor Robert Stable AM, was a special tribute to A/Prof Cliff Pollard highlighting his commitment, achievement and contributions towards Trauma Care in Queensland.
The Keynote address by Dr Andrew Beckett – Future and Past of Combat Casualty on the Modern Battlefield. Dr Beckett is a Lieutenant Colonel with the Royal Canadian Medical Service and a Trauma Surgeon at the Montreal General Hospital. It was a privilege for the QLD Trauma Symposium to host Dr Beckett, with his experience and wealth of knowledge adding valuable insight into many sessions of the day.
Following the concurrent streams, that included for the first time a session dedicated to Paediatric Trauma, was an afternoon discussing Trauma throughout Queensland. This session informed and educated the audience on the unique challenges of providing trauma care in such a vast state. The feature presentation from Dr Matthew Hope – Chair, RACS QLD Trauma Committee, Professor Martin Wullschleger – Chair, Statewide Trauma Clinical Network and Professor Michael Schuetz – Director, Jamieson Trauma Institute educated the audience on their collective aims, initiatives and projects – working together to improve
trauma care in Queensland.
The 2019 QLD Trauma Symposium provided delegates with an exciting and engaging educational and networking opportunity. The QLD Trauma Symposium organising committee would like to thank the delegates, presenters, sponsors and partners for making this event a huge success.