James Scott's 10 years of research into youth mental health recognised with prestigious award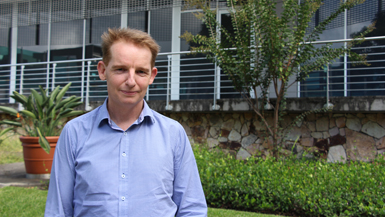 Child and adolescent psychiatrist Associate Professor James Scott is determined to make a difference in improving the mental health of young people. His dedication to advancing treatment and psychological discovery over the past 10 years was recognised by the Royal Australian and New Zealand College of Psychiatrists (RANZP), awarding his work with the 2018 Senior Research Award.
James has conducted extensive research into child and adolescent mental health, from self-harm and development disorders, with interest in early psychosis, prevention, phenomenology and treatment options.
He has recently embarked on research using immunotherapy to treat the psychosis in patients that present with inflammation in their brain, with the findings published in the latest Australian clinical guidelines for the management of schizophrenia.
His research has dug deeper into identifying the causes of schizophrenia, and also has explored the development and outcomes associated with bullying behaviour in young people. This work was recognised at the 2016 Metro North Research Excellence awards.
James will now have the opportunity to make a keynote address at the RANZP Congress in Auckland in May.