Cancer Care Services
The Redcliffe Hospital Cancer Care Service is dedicated to supporting you through a cancer diagnosis, treatment and follow up care. Finding out that you or someone close to you has cancer can be one of the hardest things to hear and you will have many questions. We can provide answers and offer guidance as you may face some difficult decisions about potential treatment options.
Our services
We provide:
medical oncology
radiation oncology
chemotherapy treatment
palliative care
cancer care coordinators
wig and turban service
allied health services specialising in cancer care (dietitian, psychologist, social worker, physiotherapist, occupational therapist).
We provide specialist services to the broader community of Redcliffe, Caboolture, Kilcoy, North Lakes and Bribie Island, so you can receive cancer care closer to your home.
Cancer Information Hub
For more information about cancer types, treatment options, support groups and other resources visit the Cancer Care Services Cancer Information Hub.
How to access this service
To access this service, your GP or medical practitioner will need to send a referral letter to the hospital.
If there is a waiting list, you will receive a confirmation letter and be advised on what to do next. If there is no waiting list, you will receive an appointment booking letter or we will contact you to arrange a suitable time for your appointment.
Refer a patient
GP and Specialist Hotline:
1300 364 938
After your hospital appointment
Your doctor may advise that you require surgery. If this is the case you will be placed on a surgical waiting list and may need to attend the Pre-admission Clinic before your surgery.
What to bring
Your Medicare card
Private health insurance card (if you have one)
Health Care Card and/or concession card (if you have one)
Current medications (prescription, over the counter and herbal medicine)
Relevant x-rays, scans or any other test results or reports
Glasses, hearing and mobility aids
Your appointment letter
Any special items listed on your letter
WorkCover claim number (if relevant)
Snacks, a drink or money to buy refreshments
Something to read or do while you wait
An adult carer to support you and take you home
Copy of Advanced Healthcare Directive or Enduring Power of Attorney (if you have one)
A jacket or cardigan in case you get cold
A dressing gown or cardigan, sleepwear or comfortable day clothes
Slippers and shoes (low heel, closed-in, non-slip, adjustable and firm fitting around the foot)
Your toiletries and personal items
Copy of Advanced Healthcare Directive or Enduring Power of Attorney if you have one
Something to read or do during your stay
Medical devices required for your care (e.g. CPAP machine)
Do not bring large amounts of cash or valuables such as jewellery, watches or other items of value to you
Other health services
You may access a range of services while undergoing cancer treatment. These can include nutritionists and dietitians, speech pathologists, occupational therapists, psychologists, physiotherapists, social workers and welfare officers. Find out more about the role of each of these services on the Cancer Care Services Patient Information website.
Clinics
Contact us
Location: Level 4, Moreton Bay Integrated Care Centre, Redcliffe Hospital, 106 Anzac Avenue, Redcliffe
Phone: (07) 3883 7196
Fax: (07) 3883 7058
Email: MNCPI_referral@health.qld.gov.au
Open: Monday-Friday 7.00am-5.30pm

Refer a patient
To refer a patient to this service, view the Cancer Care referral guideline.
You can also email: MNCPI_referral@health.qld.gov.au
GP and Specialist Referral Hotline: 1300 364 938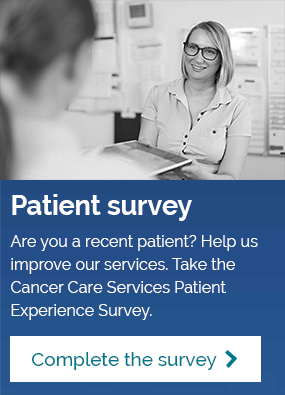 Health professionals
Medical oncology
We provide medical oncology consultant staff to Redcliffe and Caboolture Hospitals. Our multidisciplinary team works closely with other oncology specialties including allied health, pathologist, radiologist and surgeons. Our service also incude:
clinical trials
cytotoxic therapy for solid tumours
supportive therapies.
Specialist
Sub-specialty interests
Dr Boris Chern
(Director)
Breast Cancer
Prostate Cancer
Communication
Dr Kieron Bigby
Gastrointestinal Cancer
Lung Cancer
Melanoma
Urogenital
Dr Gemma Hartnett
Gynaecological cancer
Radiation oncology
Our Radiation Oncology Team includes visiting radiation oncologists from the Royal Brisbane and Women's Hospital.
Specialist
Sub-specialty interests
Dr Roger Allison
Breast
Neuro-oncology
Thyroid
Dr Gary Pratt
Lymphoma
Lung
Urological cancers
Special techniques: stereotactic radiotherapy, TBI