Emergencies call 000
or go to your nearest hospital Emergency department.
Non-urgent medical issues: 13 HEALTH (13 43 25 84)
Address
The Prince Charles Hospital
627 Rode Road
CHERMSIDE QLD 4032
Feedback
We appreciate your feedback to help us continually improve our services. If you are unhappy with the care you have received or if you would like to provide a compliment or other feedback about your care or our services, please contact us using the form below or contact:
Specialist Outpatient Service
(public and private)
Central Patient Intake (CPIU)
Fax: 1300 364 952
Patient experience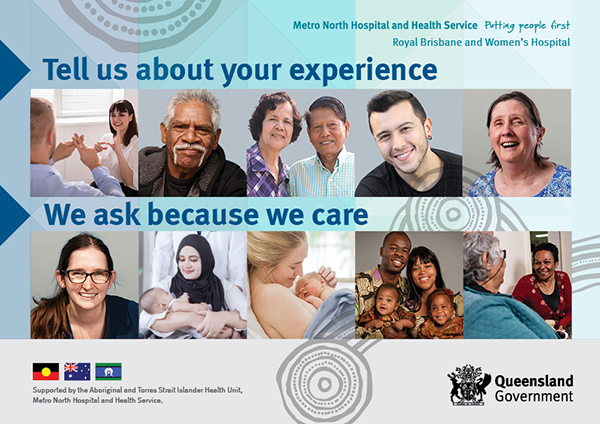 What is the patient experience? Find out more.