Indigenous Cardiac Outreach Program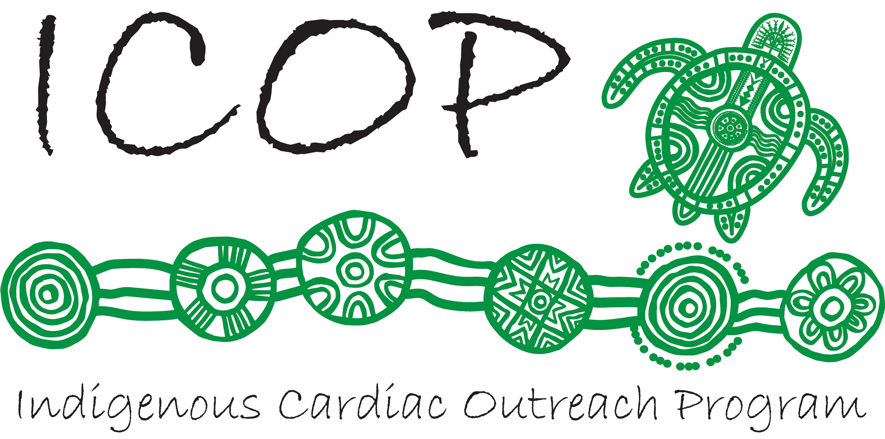 We are the nation's leader in tertiary cardiac outreach services providing care for Aboriginal and Torres Strait Islander people living in rural and remote communities in Queensland.
We visit 34 communities, 4 times a year providing cultural relevance, strong community relationships and partnerships at the local level to advocate community health needs.
Our services
We aim to raise awareness of cardiac diseases through community engagement, education, partnerships with local health providers, training and research.
We provide a culturally safe specialist cardiac outreach service which includes:
point-of-care chronic cardiac disease management
treatment
referrals to other health providers
education.
What will happen when you see us at clinic?

Pre-screening
During your point of care examination, the indigenous coordinator, healthcare worker or nurse will check your height and weight, pulse rate, blood pressure, cholesterol and blood sugar level.

Electrocardiogram
An electrocardiogram (ECG) will also be performed. It is a simple test which measures the electrical pulses across your body. This test will be a part of your pre-screening.

Seeing the doctor
The cardiologist or heart doctor will talk to you about your results from the previous tests and discuss your family history. They will tell you whether you need further tests or have a healthy heart.

Echocardiogram
You may also need an echocardiogram (ECHO), an ultrasound that takes pictures of the muscle, tissue, chambers and blood flow of your heart. This examination will give the Cardiologist a better understanding of how your heart is working.
How to access this service
See your local health worker to make an appointment with the ICOP team. You can see your local doctor to request a referral to the ICOP Program. If you can't make it on the day please let your local health worker know and rebook for the next clinic.
What to bring
Your Medicare card
Health Care Card and/or concession card (if you have one)
Current medications (prescription, over the counter and herbal medicine)
Relevant x-rays, scans or any other test results or reports
Glasses, hearing and mobility aids
For an outpatient or clinic appointment
Your appointment letter
Any special items listed on your letter
WorkCover claim number (if relevant)
Snacks, a drink or money to buy refreshments
Something to read or do while you wait
Contact us
Location: Lower Ground floor, Administration Building, The Prince Charles Hospital
Phone: (07) 3139 3246
Fax: (07) 3139 6768
Email: CCtC@health.qld.gov.au
Open: Monday-Friday 9.00am–5.00pm