Get involved
Community & Oral Health strongly believes in patients, their carers and staff working together to continuously improve services.
Partner with us to make a difference
We are seeking current or past patients of Queensland Health who are interested in helping design and deliver better community services. You may also be a family member or a carer of a patient who has or is using our health service.
By applying to be a consumer representative, you can provide advice and participate in improvements and plans for future service development.
You can play a vital role in healthcare decision-making by sharing your unique experiences and providing a consumer perspective.
Training
We have developed a training program to support new consumer representatives and offer professional development opportunities. More information will be provided on commencement of your role or you can email : COH-Volunteers@health.qld.gov.au .
Meet two of our consumer representatives: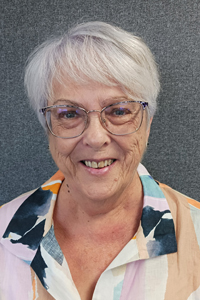 Desley
As a registered nurse and nurse academic, I have had a long career in health care delivery in the private and public sectors in Australia and Singapore.  I have also been a consumer, mostly in the primary care sector, due to my life-long chronic illnesses. I had also cared for my late husband as he progressed through lung cancer.  Then unexpectedly I had surgery, from which I have never fully recovered. I was forced to give up my job – which I loved, so now I was also experiencing unexpected retirement. It was fortuitous that Community and Oral Health, End-of-life advertised for a consumer on their sub-committee as I had experienced both being a carer of my late husband, as well as having undertaken some research into grief, loss and bereavement. I believe the combination of my lived experience, research and career as a registered nurse allows me to have meaningful input. I understand the system from both perspectives but most importantly from a consumer's perspective. As well as that, it is great fun and I really appreciate being able to 'give back' to health service delivery.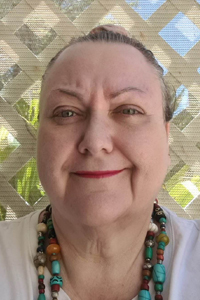 Lisa
I have lived with Diabetes since 1999 during this time I have had a lot of experience with health care and time spent in hospital for a variety of reasons.  I have a husband who has Asperges and an elderly mother which I am her sole carer.  I want to help make positive changes to the health care system as over the years I have seen many things that need improving.  I've seen many changes over the years of how care is given, and I want to be a voice for those who are not able to speak up for themselves, to help implement new and innovative ways of providing care for all consumers.  There is a need for feedback and for consumers to get onboard with their own health care and the more I can help to promote this, the more consumers will have control over their own care.  If I can help others through my own experience, then I have left a positive legacy for change.  I enjoy being a part of different committees and the discussions we have and decisions we make.  I also want to improve the conditions for the health care professionals who work tirelessly.
How do I join?
Do you use or have an interest in improving our services?
There are many opportunities for involvement depending on your interest, experience and availability.
Please email: COH-Volunteers
@health.qld.gov.au or call (07) 3631 7450 to find out more.
Staff of COH, Metro North Health Service, elected officials (Local, State, Federal) and lobbyists are not eligible to join. These groups can email Metro North Engagement for other options to engage with us.
Consumer Expression of Interest Form
We are seeking consumers and carers like you to partner with us to improve the treatment and care we provide at Community and Oral Health, Metro North Health.