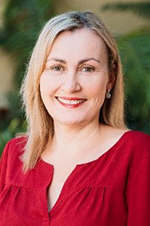 Nursing and Midwifery Director, Research
Dr Nicole Marsh's research is focused on improving patient outcomes and decreasing complications associated with vascular access across the acute clinical care and community setting. Her PhD addressed risk factors for peripheral intravenous catheter failure in the adult population.
In addition, she has been a Clinical Trial Co-ordinator for more than 30 single and multi-centre clinical trials. She also has over 25 years' experience in nursing with specialist qualifications in Neurosurgical Nursing.
In 2019 Dr Marsh was part of a team (CIC) awarded a NHMRC partnership grant: Difficult peripheral intravenous catheter insertion: Australian considerations for sustainable implementation of ultrasound guided procedures.