Healthy Ageing Expo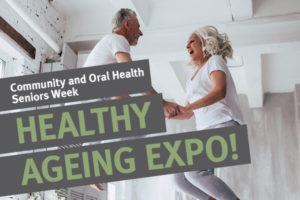 Residents in the Moreton Bay and North Brisbane area will be supported to live and age well at this year's Healthy Ageing Expo during Seniors Week.
Now in its fourth year, the Healthy Ageing Expo will run from Wednesday 21 to Friday 23 August at Brighton Wellness Hub.
The expo offers a range of free activities including cooking demonstrations, Tai Chi, art and theatre workshops and the Heart Foundation walking group. There will also be fun social games, barefoot bowls and activities.
The expo brings 40 community and health service providers together in one place to help people make informed choices about their health to live their best life as they age.
Expo exhibitors will cover topics including health services, culturally and linguistically diverse care, carers' support, diabetes, hearing, stroke, mental health, home help, hearing, vision and much more! There will also be free health checks and providing information for people interested in ways to age well and remain active physically, mentally and socially.
The Healthy Ageing Expo will be held at Brighton Wellness Hub on the corner of 19th Ave and Hornibrook Highway Brighton from 9.00 am – 2.00 pm, Wednesday 21 – Friday 23 August.
21-23 August 2019
9.00 am – 2.00 pm
Brighton Wellness Hub
Cnr Nineteenth Ave and Hornibrook Hwy
Brighton Qld 4017
Contact us