Our team
Director, JTI – Prof Michael Schuetz
Chair of Trauma, QUT
Department of Orthopaedics and Trauma, RBWH
Professor Michael Schuetz is a practicing orthopaedic surgeon and research leader in the field of trauma care and orthopaedic trauma research and in August 2018 he commenced as the Director of Jamieson Trauma Institute based at the Royal Brisbane and Women's Hospital campus in Brisbane. Prof Schuetz has held many esteemed positions in both Germany and Australia.
Between 2004 and 2016 Michael Schuetz was the Chair of Trauma at the Queensland University of Technology as well as Director of Trauma at the Princess Alexandra Hospital.
Also between April 2016 until August 2018 he held the position of Chair for Trauma and Reconstructive Surgery at the Humboldt and Free Universities of Berlin as well being the Director of the Centre for Musculoskeletal Surgery at the Charité Hospital in Berlin.
In 2019 Michael Schuetz was appointed to the Australian Orthopaedic Association Research Board.
Professor Schuetz's research interests lies in the fields of orthopaedic trauma surgery, trauma system management, traumatology, fracture healing and implant development. He has published more than 200 peer-reviewed publications.
Professor Michael Schuetz's Google Scholar
Executive Support Officer: Ms Crystal Brouwers
Email: JTI-Director-ESO@health.qld.gov.au
Jo
2022-12-14T16:28:26+10:00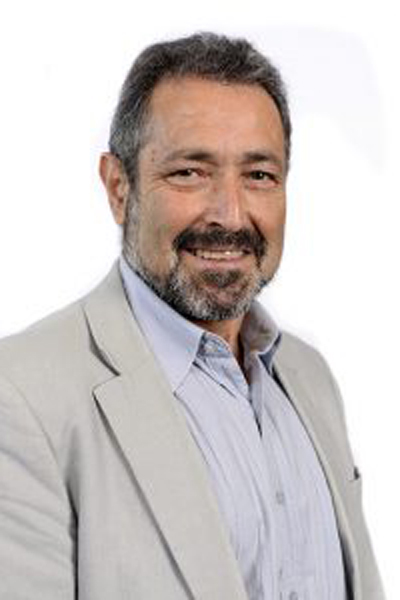 Chair Trauma Related Clinical Research
Dr Anthony Holley

Intensivist, RBWH

Clinical Representative, Intensive Care Medicine

Dr Frances Williamson

Staff Specialist, Emergency, RBWH

Queensland Trauma Education Program Lead

Dr Gary Mitchell

Staff Specialist, Emergency, RBWH

Clinical Representative, Emergency Medicine

Dr Jason Brown

Burns and General Surgeon, RBWH

Director, Professor Stuart Pegg Adult Burns Centre, RBWH
Clinical Representative, Burns and Trauma

A/Professor Kevin Tetsworth

Orthopaedic Surgeon, RBWH

Clinical Representative, Orthopaedic Trauma

Professor Martin Wullschleger

Director, Trauma Service RBWH

Theme Lead, Education and Training

Mr Michael Handy

Assistant Nursing Director, Trauma Service

RBWH Theme Lead, Quality of Care and Processes

Professor Michael Muller

Burns Surgeon, RBWH

Theme Lead, Education and Training

Brigadier Michael Reade AM

Professor of Military Medicine & Surgery, School of Medicine, UQ
Colonel, ADF Joint Health Command
Consultant Intensivist, Department of Intensive Care Medicine, RBWH

Clinical Representative, Australian Defence Force

Ms Sarah Pearce

Trauma Care Coordinator, Trauma Service RBWH

Theme Lead, Augmented Reality
Prof Mark Midwinter, (CBE), Professor Clinical Anatomy, School of Biomedical Sciences, Faculty of Medicine, UQ
Dr Jamie Phillips, Development Medical Officer and Remote Medicine Specialist Doctor, Oil Search (PNG) Ltd
Major General Jeffrey Rosenfield, (AC, OBE, KStJ), Monash Institute of Medical Engineering
Dr John Crozier, (AM CSM), Vascular Surgeon, Chair RACS Bi-National Trauma Committee
Prof Martin Wullschleger, General Surgeon & Director Trauma Service, GCUH
Dr David Lockwood, General Surgeon & Director Trauma Service, PAH
Prof Gerard (Gerry) Fitzgerald, Prof Public Health, QUT
Prof Barry Watson, CARRS-Q & QUT
Prof Vivienne Tippett PhD, (OAM), Director of Research School of Clinical Science; BNHCRC Lead Researcher, Centre for Disaster & Emergency Management; Dep. Director, JBI Centre for Evidence Based Healthy Ageing QUT
Prof Ross Crawford, Chair in Orthopaedic Research Science and Engineering Faculty, Chemistry, Physics, Mechanical Engineering, Biomedical Engineering and Medical Physics
A/Prof Cliff Pollard, Honorary Research Fellow
Adam Rolley, Queensland Ambulance Service.
Angela Watson, Senior Research Fellow, MAIC
Dietmar Hutchamer, Professor and Chair in Regenerative Medicine, Institute of Health and Biomedical Innovation. QUT
John Grimes, Principal Research Consultant, Australian e-Health Research Centre, CSIRO
Justin Kenardy, Adjunct Professor, Institute of Health and Biomedical Innovation. QUT
Phillip Morris, Board Director, Spinal Life Australia
Mark Elcock, Executive Director. Aeromedical Retrieval and Disaster Management Branch, Prevention Division, Queensland Department of Health
Russell Gruen, Dean, College of Health and Medicine, at The Australian National University
Constantin Dlaska, Orthopaedic Surgery Consultant, Mackay Base Hospital