Your care in hospital
We are committed to working with you and your family to develop the right plan for your care.  We want you to feel comfortable and cared for during your stay with us. It is your right as a patient to take part in all decisions about your care.
We welcome your involvement by:
asking questions about anything you don't understand
letting us know what is important to you in your care
giving us feedback on how we can provide better care for you. All staff are part of your care team and are here to help.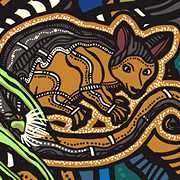 If you are of Aboriginal and/or Torres Strait Islander descent we have indigenous officers to support you and your family.
Help us to help you
Be involved in your care and recovery during your stay.