Emergency
Our Emergency and Trauma Centre at Royal Brisbane and Women's Hospital is large, busy emergency department. We operate 24 hours a day, providing specialised care to adult patients with a serious illness or injury.
Our services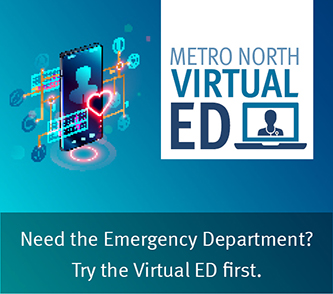 We provide emergency medical services to patients needing urgent care for a wide range of conditions.
We also have a special expertise in caring for people with:
brain and nerve disorders
burns
chest pain and heart attacks
diving related problems needing hyperbaric treatment
mental health including eating disorders
sexual assault and domestic violence
trauma
women's health problems and pregnancy issues.
Please note we are an adult Emergency Department and can only provide initial care for children, including infants. Any children seen in Emergency are usually referred to The Prince Charles Hospital or Queensland Children's Hospital for further care.
We recommend calling 000 or taking sick children directly to those hospitals.
How to access this service
You do not need a referral letter from your doctor to access this service.
What to bring
Your Medicare card
Private health insurance card (if you have one)
Health Care Card and/or concession card (if you have one)
Current medications (prescription, over the counter and herbal medicine)
Relevant x-rays, scans or any other test results or reports
Glasses, hearing and mobility aids
Staying overnight or longer
A dressing gown or cardigan, sleepwear or comfortable day clothes
Slippers and shoes (low heel, closed-in, non-slip, adjustable and firm fitting around the foot)
Your toiletries and personal items
Copy of Advanced Healthcare Directive or Enduring Power of Attorney if you have one
Something to read or do during your stay
A smart phone, tablet or laptop, connecting earphones and chargers so you can connect to the free MetroNorth-PatientWiFi and access entertainment. Televisions may not be available for use.
Medical devices required for your care (e.g. CPAP machine)
Do not bring large amounts of cash or valuables such as jewellery, watches or other items of value to you
When you arrive
On arrival, your symptoms will be assessed by an experienced emergency nurse and triaged in order of priority. You will be seen as soon as possible. Sometimes other patients may have more serious injuries or illnesses and may be seen before you. If your condition worsens, please let the triage nurse know.
Are you visiting from overseas?
If you are visiting from another country and require medical attention your may be billed for the cost of treatment.
Appropriate behaviour
The safety of our staff and patients is top priority. In accordance with Queensland Health policy, we do not tolerate any form of aggressive or abusive behaviour. Any audio or visual recording without permission is strictly prohibited.
Discharge and follow up care
When you are discharged, you may be given referrals to a specialist, information or scripts for medication. With your permission, your doctor may be contacted for further treatment outside of hospital.
Research
Research into ways to improve the health and healthcare of Queenslanders is a priority in the Emergency Department. You may be asked if you would like to participate in research.
Frequently asked questions
Contact us
Location: Ground floor, Dr James Mayne Building
Phone: (07) 3646 8111
Fax: (07) 3646 8732

Patient Liaison Officer
Phone: (07) 3646 8216
Email: RBWH-PLS@health.qld.gov.au

Need help outside hours?
For non-urgent medical issues call 13 HEALTH (13 43 25 84) or visit your GP.
In an emergency call 000.
Refer a patient
GPs and specialists in the community and in other hospitals can refer a patient by calling the emergency physician "on the floor" via hospital switch on (07) 3646 8111.
Health professionals
We are one of the busiest Emergency Departments in Queensland, treating patients from the local community, across the state, northern New South Wales and the Pacific Rim.
More than 77,000 patients visit DEM a year, including 2,000 acute trauma cases. Around 27,000 patients are admitted to the hospital from emergency annually.
On busy days, more than 250 patients can present and more than 20 can arrive in an hour. To help care for this many cases, patients are streamed into different areas based on the type of care they need. Some patients are admitted to the 18 bed short stay unit in order to complete tests or treatment.
We work closely with the hospital's Trauma Service to provide care to victims of road trauma, workplace accidents and other life-threatening injuries. We have a rooftop helipad and two dedicated trauma rooms for these cases.