QUALITY OF CARE
SNAPSHOT
2019-2020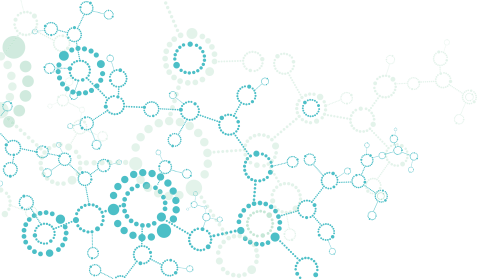 Quality of Care Snapshot 2019-2020
Foreward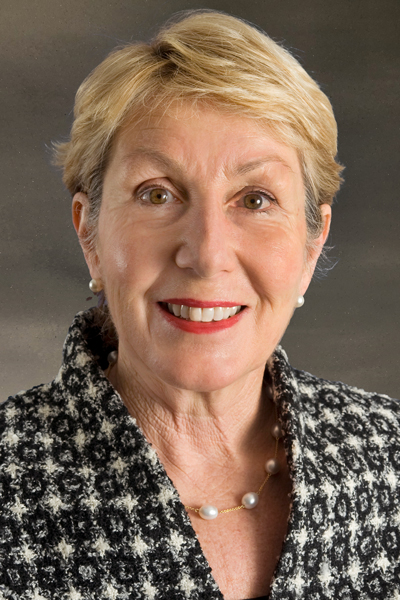 As Australia's largest public hospital and health service, Metro North is proud of the exceptional care that we provide to improve the lives of our patients.
Across our health service we see examples of innovation, quality improvement and a strong commitment from our staff to deliver care that meets not only the needs of our patients but the expectations of our community.
The Quality of Care Snapshot demonstrates our commitment to continually improve the quality and safety of the healthcare we deliver. It also shows that despite our focus on the COVID-19 pandemic response in 2020, we have continued to innovate and partner with consumers to improve our services, and the outcomes and experiences of patients.
Our commitment to high quality and reliable care is part of everything we do, from the care and conversations with patients at the bedside, to reporting on progress against each of the National Safety and Quality Healthcare Standards.
We encourage patients and consumers to provide feedback, both compliments and complaints, to ensure we continue to meet community expectations of healthcare delivery. Our facilities and clinical directorates include consumer advisors who provide advice to improve services and communication with patients. A Community Advisory Committee provides advice directly to the Metro North Board about issues of concern to patients and the broader community.
The Quality of Care Snapshot showcases a selection of the many programs, projects and services in Metro North which are dedicated to providing effective, accessible and compassionate healthcare.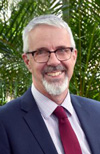 Throughout 2020 Metro North continued providing healthcare that was person centred, safe and effective.
The 2019/2020 Quality of Care Snapshot demonstrates how our people make a difference every day for patients, consumers, families and each other. It demonstrates how our values guide the way we work, and it is through this values lens that we deliver our Safety and Quality Strategy.
Our Safety and Quality Strategy aims high. We are targeting continued improvement in the outcomes of our care. We are supporting better measurement of clinical outcomes and patient experiences so that our staff, together with those we care for, can shape care that is even more effective.
It was an absolute thrill this year, for our entire health service, to have won the Australian Council on Healthcare Standards (ACHS) Healthcare Measurement Award at the 23rd Annual ACHS Quality Improvement Awards 2020 for our work on reducing hospital acquired complications in every one of the 16 complication categories. Patients expect to be safe in our care and our staff want nothing less. This national award and the outcomes displayed throughout the Quality of Care Snapshot recognises our staff's commitment to preventing patient harm by scientifically designing safety and reliability into the processes of our care.
Having an organisational culture that is committed at every level to patient safety and quality improvement makes a difference. We support our consumers and staff at all levels to shape a culture grounded in our values and informed by the best research and education so that each person and team can make a difference to the safety and quality of our care.
We sincerely hope that the Quality of Care snapshot reflects our culture and drive for improved outcomes for all.
Safety and Quality Strategy 2019-2023
7 Clinical Streams
Surgical
Royal Brisbane and Women's Hospital has reduced the number of patients who experience hypothermia after surgery by 50% through education, increased reporting for anaesthetists, and prewarming patients. The project improved patient comfort and reduced the risk of complications especially in sicker and frailer patients.
Cancer Care
The You Can Centre opened, providing a haven away from the ward for young people with cancer. About 130 people aged between 15 and 25 are diagnosed with cancer each year in Queensland. The centre offers a place for young people to socialise, relax and even do homework.
Heart & Lung
To keep outpatients and the wider community safe from potential COVID-19 transmission and exposure, The Prince Charles Hospital Heart Failure Clinic switched from face-to-face outpatient clinic visits to virtual care. Heart failure patients will continue to receive timely access to vital medication assessments and education through telephone and videoconference appointments.
Clinical Support Services

Since 2018 a dedicated radiology team has used endovascular clot retrieval to treat more than 300 patients experiencing stroke. The team is on call 24 hours a day and services all areas north of the Brisbane River, including Metro North, the Sunshine Coast and north Queensland.
Medicine
The 4Fs research project is focused on the streamlined management of patients with common neurological symptoms, such as seizure (fits), syncope (faints), falls and funny turns (TIA). The aim is to develop and establish standard clinical guidelines that allow patients to avoid unnecessary hospital admissions while accessing safe, timely and appropriate care.
Womens & Childrens

A new pathway of care for pregnant women in Caboolture is helping ensure babies have a great start to life. The 'Starting Well Initiative' focuses on mothers and their families building strong relationships with health professionals – including continuity of midwifery care, which enables families to feel comfortable and supported by a named midwife throughout their pregnancy and after birth.
Emergency Medicine and Access Coordination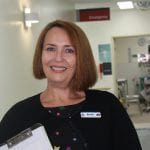 An innovative peer support model has been implemented in the Emergency Department of The Prince Charles Hospital to assist those presenting with severe mental health conditions. Peer workers with lived experience of mental health challenges now work alongside Emergency Department and Mental Health staff.
Emergency Department (ED) category wait times variances for 2019-20
QUALITY OF CARE
SNAPSHOT
2019-2020
TABLE OF CONTENTS