QUALITY OF CARE
SNAPSHOT
2022
Clinical Streams
Surgical
More than 25% of RBWH inpatients have diabetes. A new Preoperative Diabetes Optimisation Clinic at RBWH is supporting surgical patients with diabetes to manage their condition and be ready for surgery.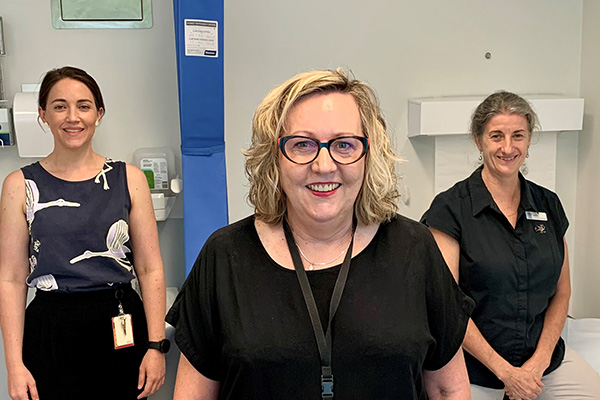 Cancer Care
Royal Brisbane and Women's Hospital welcomed three of five new McGrath Breast Care Nurses in Brisbane in August. From the time of diagnosis, and throughout treatment, these specially trained nurses inform, organise, empower and support people with breast cancer and their families.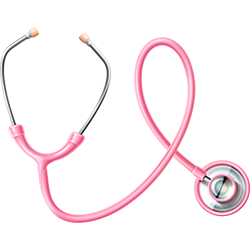 Heart & Lung
Pulse Field Ablation is providing a safer treatment for atrial fibrillation at The Prince Charles Hospital. The treatment will benefit up to 200 patients at TPCH each year.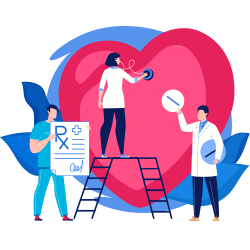 Medicine
GEM@Home is reducing length of stay by up to 5 days for patients from The Prince Charles Hospital's Geriatric Evaluation and Management unit. Patients receive support through GEM@HOME from the Community and Oral Health Community Transition Care Service.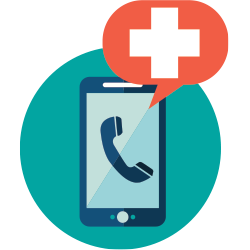 Women's & Children's
The statewide NeoRESQ and NeoReturn services travelled over 160,000km across Queensland and northern New South Wales to transport 1019 babies in 2022, including 643 retrievals and 376 back to hospitals closer to home. In addition to transport and stabilisation, the NeoRESQ education team provided hands on stabilisation workshops to over 140 medical and nursing neonatal staff in neonatal facilities within south east Queensland.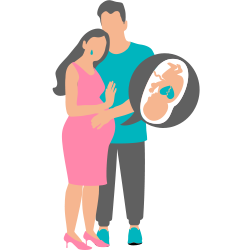 Emergency Medicine
RBWH Emergency Department has developed a community engagement strategy to provide a more culturally safe service.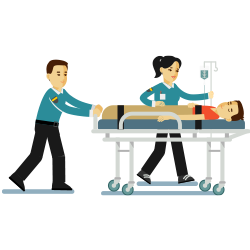 In brief
Keeping our aged care residents safe
Metro North is keeping its residents safe with our two residential aged care facilities Cooinda and Gannet House recording no active COVID-19 outbreaks since the start of the pandemic.
In addition, the safety standards at each facility remain high with both residential aged care facilities successfully passing the Aged Care Quality and Safety Commission accreditation with no recommendations required.
Virtual model boosts chronic disease care
The Community and Oral Health's Complex Chronic Disease team (CCDT) were the only statewide cardiac and pulmonary rehabilitation providers to continue care without interruption during the COVID-19 pandemic.
CCDT harnessed telehealth technology to deliver a flexible and dynamic virtual model of care that has continued service access to vulnerable clients who are at risk of deterioration or hospital admission.
During high levels of staff redeployment in early 2022, CCDT maintained direct client contact through virtual care, providing more than 1,000 direct client interventions via Telehealth or telephone each month.
Home care at end-of-life welcomed
Community and Oral Health's Community Palliative Care Service is increasing opportunities for people to receive end-of life care at home for people under 65 years of age via the End-of-Life Project team.
The Clinical Excellence Queensland funded project has seen an increase in nursing and occupational therapy staffing to support care in the home. This project is improving access to personal care services and in-home respite for clients under the age of 65 years as many do not qualify for NDIS.
Transit lounge trial is right is on time
A "daylight savings" trial in the Transit Lounge could bring big benefits to patient flow at Redcliffe Hospital.
Nurse Unit Manager for the Metro North Hub and Transit Lounge at Redcliffe Hospital Karen Chippindall said that by opening an hour earlier each weekday, the Lounge was facilitating interhospital transfers earlier in the morning, freeing up beds sooner each day in the Emergency Department and the hospital's Medical Assessment Unit.
"By getting patients where they need to be sooner each day, we hope to improve patient flow – which ultimately means safer and better patient care," Karen said.
During the three-month trial, the Transit Lounge was open at 7am each morning and close at 7pm, instead of opening at 8am and closing at 8pm. The trial was proposed after a review of patient usage data showed the service only managed one patient every two days after 7pm. Those patients typically only used the service for five or ten minutes.
Karen said the change in operating hours was cost-neutral and aligned the service to the times when it can do the most good for hospital patients.
"We began the trial in August, and already we're getting lots of positive feedback from QAS and the Emergency Department team," she said.