Grants
Research grant and funding opportunities can contribute significantly to the advancement of research, enabling discovery and translation across the research continuum. Information regarding both internal and external grant and funding opportunities for research are listed below.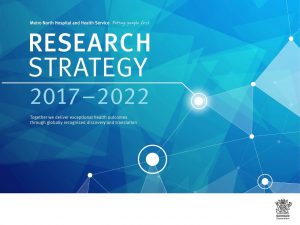 Metro North Research Grants
Metro North Hospital and Health Service is committed to setting a forward-looking research agenda, and aims to be patient-centred in our research, competitive in national and international research funding, and nurture the next generation of researchers.
In order to achieve this goal, Metro North offers a series of grants specifically targeted to increase research capacity across Metro North. Each grant program is specifically designed and offered to support Metro North staff in developing high quality research that ultimately delivers exceptional health outcomes for our patients and the Metro North community.
All Metro North Research Grants are administered by the Metro North Office of Research. Before submitting an application for any grant round, applicants are required to thoroughly ready all documentation, including the Metro North Research Grant Policy.
RBWH Foundation
Our role is to ensure the dedicated staff at the hospital have the funds needed to conduct ground-breaking medical research and access the latest equipment, technology and training so they can provide the best possible care for all patients.
While RBWH is part of Queensland Health, the government simply does not have the funds in its budget to pay for 'non-essential' services.  RBWH Foundation's role is to help fill that funding gap with the support of the community.  We aim to provide RBWH with the financial support needed to evolve, innovate and remain at the forefront of healthcare in Queensland.
With the help of the Foundation, RBWH is able to invest in medical research, upgraded patient care offerings, and innovative programs and facilities to ensure optimum outcomes for patients in the longer term.
The Prince Charles Hospital Foundation is the charity aligned with the health and medical research community based at The Prince Charles Hospital.
Established in 1986, we are charged with the responsibility to inspire a generous community to fund lifesaving and life changing health research which is tackling Australia's most significant chronic diseases.
Our aim is to provide more than $5M per annum to support the research teams that are focussed on the early detection, treatment and recovery from heart disease, lung disease, dementia and arthritis including improving hospital care, surgery, rehabilitation and the use of new technology.
While our home is located in Chermside (Brisbane, Australia) the chronic illness that we are helping to fight against threaten the lives of 80% of all Australians. These diseases know no boundary – and neither do we.
There are a range of funding opportunities available to Metro North staff for research. Additional external funding sources are listed below: